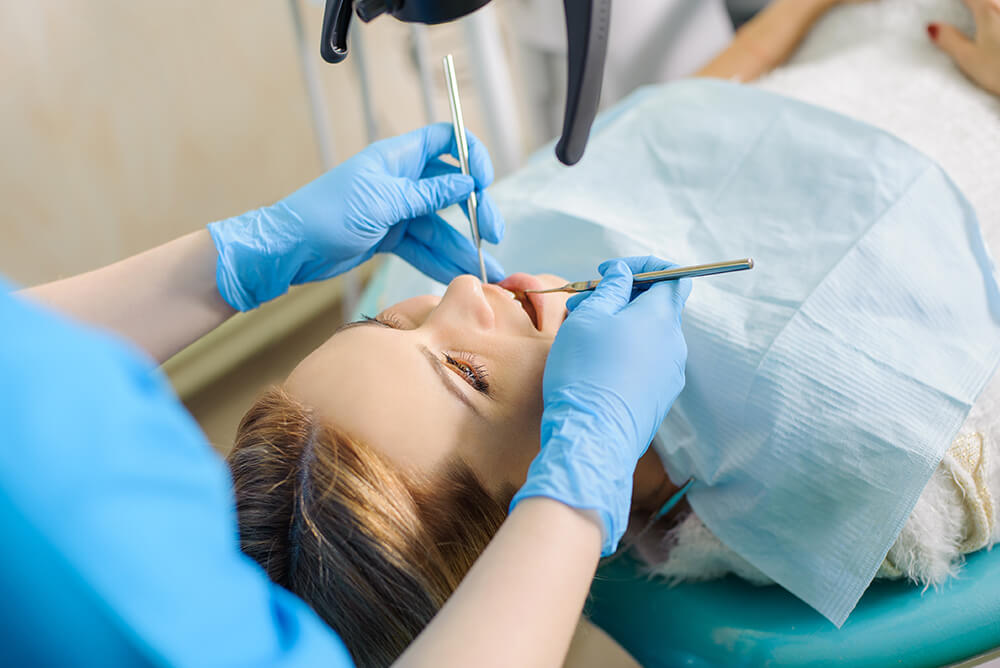 Tooth extractions are a relatively common dental service, and our team has decades of combined experience providing restorative treatments like dental extractions. Whether it's just one tooth or a few teeth, we are here to help. To learn more about our tooth extraction services or to schedule an appointment with us, please contact our front office.
Why would a tooth extraction be necessary?
We always want our patients to keep their natural teeth as often as possible. However, there are a few situations in which a tooth may need to be extracted. If one or more teeth have been affected by excessive tooth decay or dental trauma, restoring them with a filling, root canal, crown, or another service may no longer be an option. If a tooth is crowding or damaging other teeth, it may need to be extracted. Occasionally, one or more teeth may need to be removed as part of a patient's orthodontic treatment plan.
Are tooth extractions painful?
Dental extractions can be intimidating procedures, but fortunately, modern medicine and advancements in dental technology have made them much more comfortable in recent years. Before the procedure begins, we always numb the gums completely using a local anesthetic. If you frequently experience dental anxiety or you're nervous about this treatment in particular, our office provides dental sedation that can make your experience more pleasant and relaxed. For more information, you can contact our office or visit our sedation page.
What should I do after my dental extraction?
After your appointment, you should head straight home and rest for the remainder of the day. For the next few days, it's important to take it easy and only eat soft foods. Too much strenuous activity can result in the blood clot in the socket coming loose, which can be quite painful and slow down the healing process. You should gently brush and floss your teeth like you normally do, even on the day of your appointment. If you have any questions or concerns during your recovery, our team is always available and happy to assist.