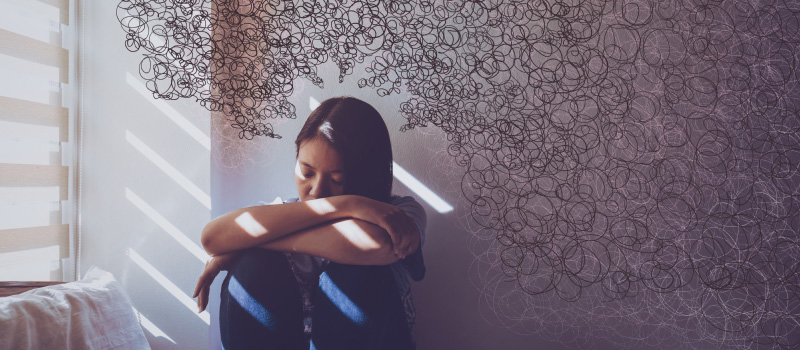 We understand that for many of our patients, a visit to the dentist is more of a chore than something to look forward to. And, for our patients with dental anxiety, dental treatment can be an outright frightening prospect. If you're dealing with dental anxiety, we have some tips to help you access the quality dental care you deserve.
1. Know You're Not Alone
Don't be embarrassed about your dental anxiety! Experts estimate that between 9% and 15% of Americans put off dental visits due to anxiety and fear. If you feel a sense of uneasiness or worry as your appointment approaches, let us know! Not only have we designed our office with your comfort in mind, but our team is specially trained to work with patients who experience dental anxiety.
2. Find What Works for You
If you are looking for ways to deal with your dental anxiety, we have several techniques to recommend. Some patients find that practicing breathing exercises can help them relax before and during appointments. Other patients prefer listening to relaxing music, a familiar podcast, or their favorite podcast. You may also find squeezing a stress ball, holding a special stuffed animal, or snuggling with a cozy blanket is comforting.
3. Knowledge Is Power
Some of our patients with dental anxiety feel less worried once they understand exactly what will happen during their appointment and have the opportunity to ask questions. Our team is always happy to take some extra time to explain a procedure and help you feel at ease.
4. Bring a Buddy
Another great tip for dealing with dental anxiety is to lean on the buddy system. Bring a close friend or loved one to their appointment. Knowing that person is nearby can help you relax during your dental treatment.
5. Consider Dental Sedation
For patients with dental anxiety that need a little extra help remaining calm, we are proud to offer sedation dentistry. First, you'll have a consultation with one of our dentists to determine the best sedation option for you. With the help of sedation, you can feel comfortable and relaxed during your treatment!
If you or a loved one is dealing with dental anxiety, there are several ways we can help. To learn more about our sedation dentistry options or ask us any questions about our office, contact us today!