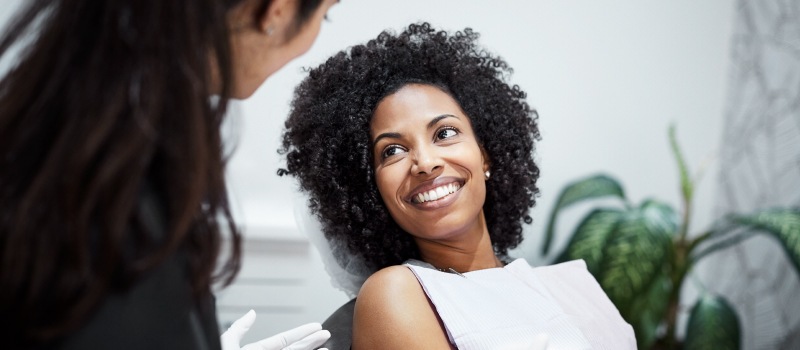 It's not uncommon for patients to feel nervous or fearful about visiting the dentist or undergoing dental treatment. At Seaport Family Dentistry, we proudly offer sedation dentistry to put your mind and body at ease while we take care of your smile. We never want patients to miss out on necessary oral healthcare due to fear so we offer these solutions for your comfort and well-being.
Wondering if sedation dentistry is right for you? In this blog post, we'll go over how it works and what you can expect at Seaport Family Dentistry, your Liberty dentist!
What Is Sedation Dentistry?
Sedation dentistry is the use of sedatives during dental appointments or procedures to combat dental anxiety and eliminate any pain or discomfort during treatment. From anxious patients to patients undergoing more complex procedures, sedation dentistry administered by our trained professionals is a safe and effective way to make dental visits as stress-free as possible!
Types of Dental Sedation
At Seaport Family Dentistry, we offer nitrous oxide (laughing gas) and oral conscious sedation.
Nitrous oxide is a sweet-smelling gas that's administered through a soft mask placed over the nose. It puts patients into a happy, relaxed state so they feel calm throughout their treatment. Its calming effects wear off when the mask is removed.
Oral conscious sedation is a little stronger than nitrous oxide and is a prescribed medication that patients take before their appointment begins. It allows patients to feel deeply relaxed, but they will remain conscious and able to communicate with our team throughout their appointment. Its effects can be powerful and take longer to wear off so you'll need someone to drive you to and from your appointment.
Gentle Dental Sedation in Liberty, MO
Before we prescribe or administer sedation, we'll always make sure that it's the right option based on each patient's specific treatment needs, anxiety level, and health history. We'll never recommend a treatment or sedation option if we don't think that it's a good fit.
If you struggle with dental fear or anxiety or are in need of a complex dental procedure in Liberty, MO, we'd love to discuss your options and help you get the treatment you need in as comfortable a manner as possible. We're committed to helping each patient have a worry-free dental experience every time they visit Seaport Family Dentistry. Contact us today!