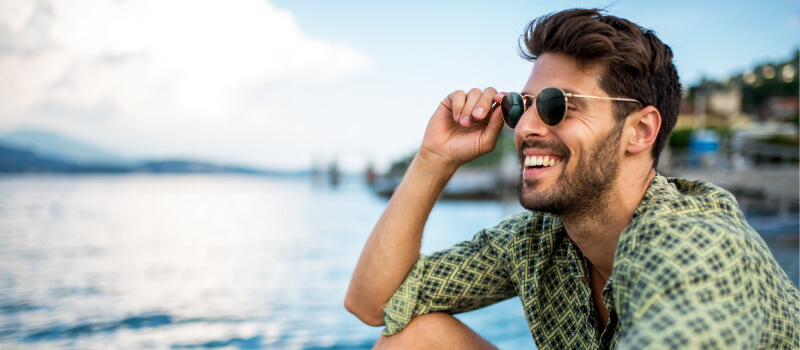 What are the benefits of dental implants? Well, where do we start? Dental implants are an increasingly popular restorative procedure, and there are myriad reasons for that. In this blog post, we will explore some of the fantastic benefits of dental implants.
Natural Look
Dental implants are the most natural-looking and natural-feeling tooth restoration you can get. Implants look just like real teeth. That's because the restoration atop the implant is custom-made to match the surrounding teeth in shade and shape.
Comfortable & Easy to Maintain
That custom touch that makes dental implants so aesthetically appealing also makes them incredibly comfortable and easy to clean. The restoration is personalized to fit in seamlessly with the rest of your smile. An implant will have no impact on your ability to speak and eat as you normally would. And you care for it just as you would your natural teeth: twice-daily brushing, daily flossing, and routine dental visits.
Sturdy & Durable
Dental implants are incredibly sturdy and long-lasting. The reason for that has to do with the way in which a dental implant functions. The implant itself is a screw-like post, made out of titanium. It is surgically inserted into the jaw bone, creating a very stable base for the restoration. The dental implant acts much like a natural tooth root and stimulates your jawbone to prevent shrinkage.
Dental Implants in Liberty, MO
Think dental implants are for you? There's only one way to find out! Schedule a consultation with us here at Seaport Family Dentistry. Our expert team will help you decide whether a dental implant will work for you, or if you are better off pursuing another one of our restorative procedures. We're just a call away, so don't delay! Even easier, request a visit using the electronic form on our website.